Security Camera System Installation Ann Arbor MI
Michigan Security Camera System Installation in Ann Arbor MI
Commercial Security Camera Systems for Ann Arbor Michigan Businesses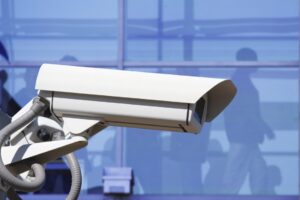 Are you a Michigan business owner worried about inventory shrinkage and employee theft? Look no
further than Michigan Camera and Security Systems in Ann Arbor for the best theft deterrent solutions. Our professionally installed surveillance camera systems provide you with the control and peace of mind you need to protect your business. Whether you run a business, a municipality, an industrial facility, in Ann Arbor a manufacturing plant, or a restaurant, we specialize in anti-theft and business security camera systems that are tailored to your specific needs. Get Video Surveillance & Security Camera Systems installations in Ann Arbor MI. Call 586-466-4490 for expert security camera installers. Don't let theft control your business operations – contact us today for the best theft deterrent solution in Michigan.
What We Do
As your trusted partner, we provide comprehensive and dependable service. From the initial consultation to ongoing maintenance and support, our dedicated team is with you every step of the way. We prioritize proactive and prompt assistance, ensuring you have round-the-clock support whenever needed.
Committed to the Security of Your Facilities in Ann Arbor, Employees, and Assets. We specialize in designing and implementing integrated security systems for industrial, commercial, and multi-family facilities throughout Southeast Michigan. With our expertise and innovative solutions, we ensure the safety and protection of your facilities, employees, and assets.
Who We Are
With Michigan Security, in Ann Arbor you can expect a high level of professionalism, integrity, and commitment. Our experienced team stays up to date with the latest technological advancements and industry trends to deliver cutting-edge solutions. We also prioritize sustainability, incorporating environmentally friendly practices into our systems and processes.
Our integrated security systems are more than just a combination of equipment and software. They are powerful tools that help you manage your business effectively and efficiently. We understand that every client has unique challenges and priorities, so we take a personalized approach to create a security solution tailored to your specific needs.
Security Specialists Install High-Powered Digital Cameras and Alarms
Before establishing Michigan Camera and Security Systems, our team had extensive experience in the security industry. With our expertise, we can accurately pinpoint areas in your operations that are prone to criminal activities. Our comprehensive analysis covers factors such as lighting concerns, visual barriers, and access points. We take all these factors into account when providing our expert recommendations.
No matter what you need to monitor – whether it's cash transactions, shipping and receiving, inventory areas, server rooms, parking lots, back lots, or private rooms and offices – we guarantee the installation of a professional camera system in Ann Arbor that offers the optimal view of the designated area.
Specialty Security Camera Systems for all your Business Specific Needs
With Michigan Security Camera Systems, you can be confident that you'll find the right security camera to meet your business's unique needs. Our knowledgeable team is here to assist you in selecting the perfect camera for your surveillance system, ensuring that you have a reliable and effective security solution in place. Contact us today to discuss your requirements and find the perfect camera for your business.
We offer cameras designed for specific conditions such as harsh weather, high temperatures, or high humidity in Ann Arbor. These cameras are built to withstand the challenges of their respective environments, ensuring durability and reliability. In addition, our cameras are built with advanced features to enhance your surveillance capabilities. We offer cameras with infrared technology in Ann Arbor for clear night vision, ensuring round-the-clock security. For low-light conditions where infrared may not be necessary, we have cameras designed to capture images without it, maintaining image quality without compromising on visibility.
Our selection includes cameras with fixed lenses and varifocal lenses, in Ann Arbor giving you flexibility in capturing the desired field of view. We also offer cameras with pan-tilt-zoom capabilities, allowing for easy camera angle adjustment and zooming in on specific areas. Whether you need a camera for a stationary position or one that can move and track movement, we have the right solution for you.
MICHIGAN CAMERA AND SECURITY SYSTEMS WILL NEVER RECOMMEND MORE CAMERAS THAN YOU NEED. WE WILL OPTIMIZE THE AREAS USING THE BEST CAMERA FOR THE LIGHTING AND SURVEILLANCE SITUATION.
Specialty Security Cameras for Business Surveillance.
Infrared cameras
360-degree cameras
Bullet cameras
Covert cameras
Day/Night cameras
Black & white security cameras
IP cameras
Dome cameras
License plate reader cameras
Wireless cameras
Indoor/outdoor security cameras
Full color security cameras
Pan-tilt-zoom security cameras.
Light intensifying cameras
Record Surveillance, Watch Areas Remotely, or Both
Michigan Camera and Security Systems will listen to your needs and recommend a business security system that will be easy to use and deliver results. With a wireless connection, you'll be able to watch your business any time, any day, on any device.
For the best Ann Arbor security camera system installation services, turn to us. Our comprehensive range of services includes:
a) System Design & Installation – We specialize in designing and installing video camera systems in Ann Arbor that cater to both residential and commercial needs. Our team will understand your specific requirements and provide you with a customized solution.
b) System Upgrades & Maintenance – Whether you want to upgrade your existing system or require routine maintenance, our experts are here to assist you. We will ensure that your system functions optimally and is equipped with the latest technology.
c) Wireless & Network Solutions – Our wireless and network solutions in Ann Arbor are ideal for both residential and commercial purposes. We will collaborate with you to create a system that meets your needs while guaranteeing security, reliability, and ease of use. Contact us today for more information. We are committed to helping you safeguard your loved ones, property, or business.
Choosing the Right Security Camera System
When it comes to choosing the right security camera system in Ann Arbor, Michigan, there are several factors to consider. One of the first things to think about is the size of the area you need to monitor. If you have a large area that needs surveillance, it may be necessary to use multiple cameras and a digital video recorder (DVR) to effectively cover the space.
Additionally, it's important to determine whether you need indoor or outdoor surveillance in Ann Arbor. For outdoor areas, look for a system with weatherproof cameras that can withstand the elements. It's also beneficial to find cameras with night vision capabilities to ensure visibility in low light conditions.
Upgrade Your Existing Security Camera System
If you're looking to expand your current video surveillance system in Ann Arbor or transition from an older analog system to a networked IP system, Michigan Camera and Security Systems can help. We offer a variety of services to help you upgrade your security system, including:
Upgrading to higher resolution cameras: Higher resolution cameras will help you capture more detailed footage, making it easier to identify people and objects on camera.
Increasing the number of cameras: Adding more cameras to your system will give you greater coverage and allow you to monitor more areas.
Adding motion detectors: Motion detectors can be used to trigger the recording of footage when motion is detected. This can be very helpful in providing additional security in Ann Arbor.
Installing network video recorders (NVRs): NVRs allow you to store and record footage from multiple cameras. This can be very helpful in keeping footage organized and secure.
Adding a wireless monitoring system: Wireless monitoring systems in Ann Arbor can be used to view footage remotely and can also be used to trigger alerts if motion is detected.
Upgrading to a cloud-based storage system: Cloud storage in Ann Arbor can be used to store and access footage from anywhere, making it easier to access footage if needed.
Installing audio surveillance: Audio surveillance in Ann Arbor can be used to capture audio from different areas, providing additional security and insight.
Installing remote surveillance software: Remote surveillance software can be used to view and control cameras from a remote location.
Whether you have one camera or 100, we will make sure that you and your designated team will understand and be able to operate the alarm and security system you choose. We serve the following zip codes: 48310, 48312, 48313, 48314, 48317.
Contact us today to learn more about our security camera system upgrades.
Distribution/Warehouse
Food & Beverage
Manufacturing/Assembly
Oil, Gas & Energy
Scrap & Recycling
Transportation
Multi-Family
Affordable Housing
Apartment & Condo Living
High Rise Residential
Senior Living
Supportive Living
Commercial
Banking/Financial
Hotels/Hospitality
Restaurants
Retail/Mixed-Use
Institutional
Government
K-12 & Higher Education
Municipal
Health & Fitness
Fitness & Recreation Centers
Hospitals
Medical Office
Useful resource links
Service and installation for these makes and models and more