Security Camera System Installation Flint
Michigan Security Camera System Installation in Flint MI
Commercial Security Camera Systems for Flint Michigan Businesses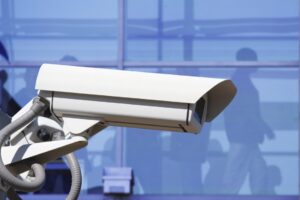 If you're in search of the top theft deterrent solutions in Michigan, your search ends here with Michigan Camera and Security Systems in Flint. Our expertise lies in expertly installed surveillance camera systems that give business owners control and peace of mind. Our customized anti-theft and business security camera systems are designed to cater to businesses, municipalities, industrial facilities, manufacturing plants, and restaurants. Video Surveillance & Security Camera Systems installations in Flint MI. 586-466-4490 Expert Security camera installers. Don't let theft dictate your business – choose the finest theft deterrent solution in Michigan.
What We Do
We understand the importance of proactive and timely assistance. That's why we promise to always be available to support you whenever you may need us, guaranteeing you have access to 24/7 support. Your security is our top priority, and we're here to ensure the safety of your facilities, employees, and assets.
Our expertise lies in designing and implementing integrated security systems for industrial, commercial, and multi-family facilities in Southeast Michigan. We know the unique security challenges that come with these types of properties, and we have the innovative solutions to overcome them. With our cutting-edge technology and industry knowledge, we can guarantee the safety and protection of your facilities, employees, and assets. Trust us to be your reliable partner in security. Contact us today for a consultation and let us show you why we're the best choice for all your security needs in Flint.
Who We Are
Michigan Camera & Security in Flint is your trusted provider of top-quality security services. With our professionalism, integrity, and commitment, we deliver exceptional security solutions to our clients. Our team of experts stay updated with the latest industry trends and technological advancements, ensuring that we offer cutting-edge solutions.
Our integrated security systems go beyond just equipment and software. They are powerful tools that allow you to efficiently manage your business. We understand that each client has unique challenges and priorities. That's why we take a personalized approach to create a security solution that meets your specific needs.
Security Specialists Install High-Powered Digital Cameras and Alarms
We conduct a comprehensive analysis that includes evaluating lighting concerns, visual barriers, and access points. This allows us to pinpoint areas that may be at risk of criminal activities, enabling us to provide tailored security solutions for your business.
Our camera systems are designed to meet your specific monitoring requirements. Whether you need to monitor cash transactions, shipping and receiving areas, inventory spaces, server rooms, parking lots, back lots, or private rooms and offices, we guarantee the installation of a professional camera system in Flint that provides the optimal view of the designated area.
Michigan Security Camera Systems: Your One-Stop Shop for Surveillance Solutions
When it comes to protecting your business, Michigan Security Camera Systems is your trusted partner. We offer a comprehensive range of surveillance solutions tailored to meet the unique needs of every business, no matter its size or industry.
Customizable Solutions for Diverse Needs
We understand that every business has unique security requirements. Our team of experts takes the time to assess your specific needs and recommend the most effective camera system for your premises. Whether you're located in the heart of Flint or operate in a remote area, we have the perfect solution for you.
Durable Cameras for Harsh Environments
If your business is located in a region with extreme weather conditions, you can rest assured that our cameras are built to withstand the elements. Our Flint-grade cameras are specifically designed to endure harsh conditions, including high temperatures, high humidity, and extreme cold.
Advanced Features for Enhanced Surveillance
Our cameras are equipped with cutting-edge technology to provide you with the highest level of surveillance. We offer infrared night vision cameras that deliver clear images even in complete darkness, ensuring around-the-clock protection.
Low-Light Sensitivity for Optimal Visibility
For situations where infrared may not be necessary, we offer cameras that are optimized for low-light environments. These cameras capture clear images without sacrificing visibility, even in dimly lit conditions.

Flexible Lens Options to Capture Every Angle
We understand that different businesses have different surveillance needs. That's why we offer a variety of lens options, including fixed lenses and varifocal lenses. Fixed lenses provide a constant field of view, while varifocal lenses allow you to adjust the zoom level for more focused surveillance.
Pan-Tilt-Zoom Capabilities for Dynamic Monitoring
For businesses that require real-time monitoring and tracking, we offer cameras with pan-tilt-zoom capabilities. These cameras allow you to remotely adjust the camera angle and zoom in on specific areas, ensuring comprehensive surveillance.
Contact Us Today to Safeguard Your Business
Don't let your business's security be an afterthought. Contact Michigan Security Camera Systems today to discuss your requirements and find the perfect camera system for your needs. Our team of experts is here to help you protect your business and assets, providing you with peace of mind and enhanced security.
Record Surveillance, Watch Areas Remotely, or Both
Michigan Camera and Security Systems will listen to your needs and recommend a business security system that will be easy to use and deliver results. With a wireless connection, you'll be able to watch your business any time, any day, on any device.
When it comes to Flint security camera system installation services, look no further than us.
We offer a wide range of comprehensive services to meet all your security needs:
1) System Design & Installation: Our team specializes in designing and installing video camera systems in Flint. We understand that every customer has unique requirements, and we tailor our solutions to meet those needs.
2) System Upgrades & Maintenance: Whether you want to upgrade your existing security camera system or need routine maintenance, our experts are here to assist you. We ensure that your system is functioning optimally and equipped with the latest technology.
3) Wireless & Network Solutions: Our wireless and network solutions are perfect for both residential and commercial purposes. We work closely with you to design a system that meets your needs while providing top-notch security, reliability, and user-friendliness.
Choosing the Right Security Camera System
When choosing a security camera system in Flint, Michigan, there are various factors to consider in order to make the right decision. One of the primary considerations is the size of the area that needs to be monitored. For larger areas, it may be necessary to install multiple cameras and a digital video recorder (DVR) to ensure adequate coverage.
Another important factor to think about is whether indoor or outdoor surveillance is required. If outdoor surveillance is needed, it is crucial to select cameras that are weatherproof and capable of withstanding the elements. Additionally, cameras with night vision capabilities can be very useful for ensuring visibility in low light conditions.
Elevate Your Security Camera System in Flint: A Comprehensive Guide to Enhanced Protection
In today's world, safeguarding your property and loved ones is of paramount importance. Whether you're a homeowner, business owner, or property manager, upgrading your security camera system can provide an invaluable layer of protection and peace of mind. Here are some effective strategies to enhance your Flint surveillance capabilities in Flint:
1. Embrace Higher Resolution Cameras:
By upgrading to cameras with higher resolutions, you'll gain access to sharper, more detailed footage. This enhanced clarity enables you to identify individuals, objects, and events with greater precision, ensuring that critical details don't go unnoticed.
2. Expand Your Camera Network:
Extend your surveillance coverage by increasing the number of cameras in your system. This comprehensive approach provides a more thorough view of your property, reducing blind spots and potential security vulnerabilities.
3. Employ Motion Detectors for Proactive Alerts:
Add an extra layer of security with motion detectors that trigger the recording of footage whenever movement is detected. This proactive approach ensures that you capture crucial moments of activity, even when you're not actively monitoring the cameras.
4. Leverage Network Video Recorders (NVRs) for Efficient Storage and Management:
Streamline your surveillance system with NVRs, a centralized solution for storing and recording footage from multiple cameras. This centralized approach makes it easier to organize, manage, and retrieve recorded footage.
5. Embrace Wireless Monitoring for Remote Access and Peace of Mind:
Gain the convenience of remote access to your camera footage with wireless monitoring systems. This remote access allows you to view live video feeds and check in on your property from anywhere, granting you peace of mind even when you're away.
6. Transition to Cloud-Based Storage for Secure and Accessible Footage:
Eliminate the need for local storage devices by transitioning to cloud-based storage, a secure and accessible platform for storing your camera footage. This cloud-based approach allows you to retrieve footage from anywhere with an internet connection.
7. Enhance Security with Audio Surveillance:
Complement video surveillance with audio surveillance, which captures audio from different areas of your property. This additional sensory input provides valuable context and insights into events, enhancing your overall security posture.
8. Implement Remote Surveillance Software for Comprehensive Monitoring:
Remote surveillance software empowers you to remotely view, control, and manage your cameras from anywhere. This remote access grants you the ability to keep an eye on your property even when you're not physically present.
We proudly serve the following zip codes in Flint and Ann Arbor, Michigan:
Flint: 48120, 48121, 48123, 48124, 48126, 48128, 48310, 48312, 48313, 48314, 48317 Ann Arbor: 48103, 48104, 48105, 48108, 48109, 48306, 48307, 48309
Contact us today to learn more about our security camera system upgrades.
Distribution/Warehouse
Food & Beverage
Manufacturing/Assembly
Oil, Gas & Energy
Scrap & Recycling
Transportation
Multi-Family
Affordable Housing
Apartment & Condo Living
High Rise Residential
Senior Living
Supportive Living
Commercial
Banking/Financial
Hotels/Hospitality
Restaurants
Retail/Mixed-Use
Institutional
Government
K-12 & Higher Education
Municipal
Health & Fitness
Fitness & Recreation Centers
Hospitals
Medical Office
Useful resource links
Service and installation for these makes and models and more